Riyaz Patel
African leaders have descended on the Black Sea resort city of Sochi in Russia for a first of its kind summit, where Moscow will be offering business partnerships and security pacts alternative to "colonial-style" relations with the West, TASS reports.
Africa has become the new a battleground for geostrategic influence involving China, Japan, the US, and the EU, which compete for military access, economic superiority, and soft power supremacy.
India, South Korea, and the Gulf monarchies have interests in Africa too.
And so too does Russia. Moscow says its advantage is its old ties in the region, and further touts itself as an "ideology-free pragmatic partner" that wouldn't leverage its offers to extort geopolitical allegiances.
"We have something to offer our African friends. This, in particular, will be discussed at the upcoming summit."
Moscow said it will encourage African countries to table their own development proposals for discussion.
"And of course, we aim, together with our African partners, to uphold common economic interests and protect them from unilateral sanctions, including by reducing the share of the dollar and switching to other currencies in mutual settlements," President Vladimir Putin said ahead of the inaugural Russia-Africa Summit.
He also sees the possibility of doubling the trade between Russia and Africa in 4-5 years.
"I believe that it is within our power to at least double the volume of trade in the next 4-5 years," he said, adding, "we are now exporting more agricultural products to the markets of third countries than weapons."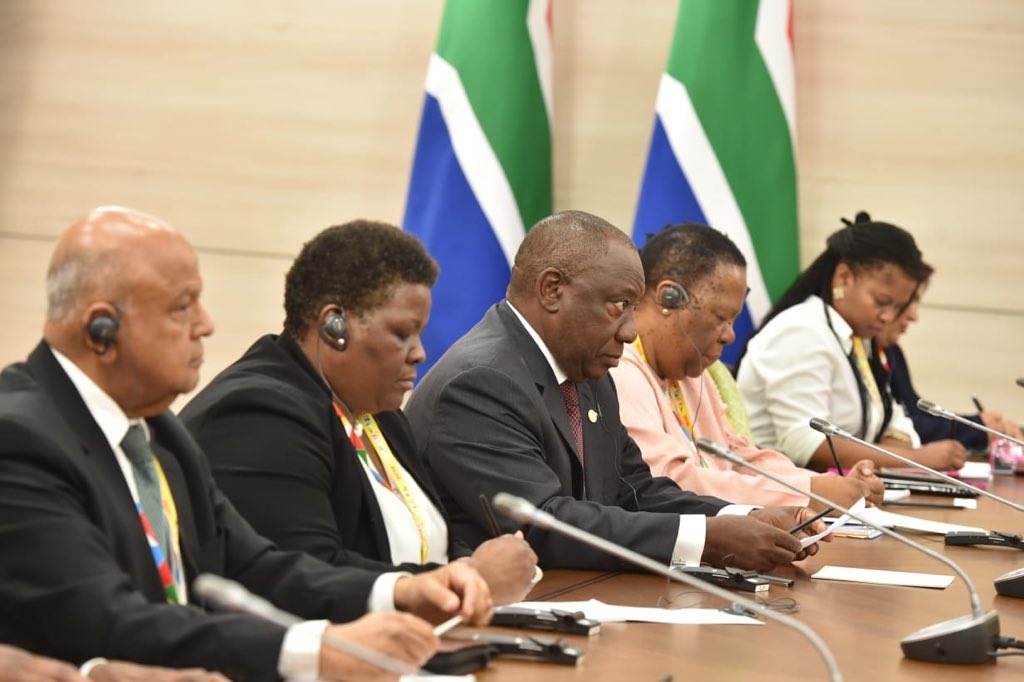 It's the first time in Russia's modern history that it welcomes so many African dignitaries at once.
The high-profile summit is a culmination of diplomatic efforts over the past several years seeking to boost Russia's presence in the region.
Moscow believes there is much potential for growth.
African nations' trade with China, for example, stood at over $204bn last year, compared to $20bn with Russia. The US, the EU, India and the United Arab Emirates were all ahead of Russia.
"Weapons reach $15bn, and agricultural products have already reached, in my opinion, the mark of $25bn. Therefore, we have very good development potential, there are things to discuss, all this allows us to expect further growth of trade figures," Russia's president said.
Putin also announced Russia's intention to expand its network of sales offices in Africa, as well as establish new contacts, and support business.
He added that Moscow has written off more than $20 billion in debt accumulated by African countries during the Soviet era.
We provide trade preferences, cooperate within the framework of international structures, for example, through the World Food Program, International Civil Defense Organization and World Health Organization. Our country participates in the initiative on African countries' debt relief. As of now, the total amount of debt relief exceeds $20bn," said Putin.